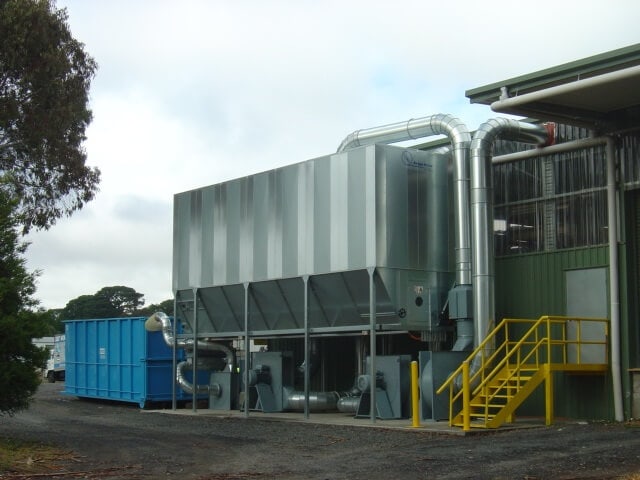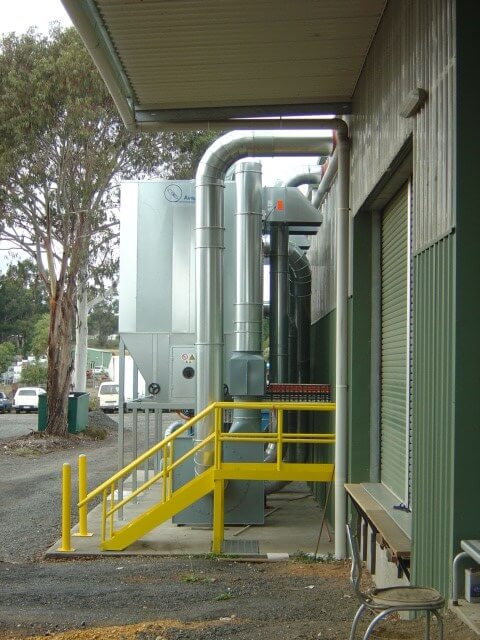 Client
Eureka Cabinets & Joinery
Location
Ballarat, Victoria, Australia
Scope Of Work
New dust extraction system
Project Detail
The Eureka Cabinet & Joinery factory located in Ballarat, Victoria is a large facility that uses multiple CNC and point-to-point machines along with traditional woodworking machinery to create high-quality cabinetry from panels and MDF products.
Airtight have assisted Eureka Cabinet & Joinery to manage their power consumption and maximise their efficiency by supplying and installing a dust extraction system comprising of new QF ducting, extraction fans and a NFK10 modular chain filter.
The latter is a 10-module filter which consists of eight top filter modules and two inlet modules. A drag chain is used to pull the collected dust to one end to be discharged by a large rotary valve into the waste transfer system.
This system functions using three separate extraction fans with the ducts blowing into the aforementioned two inlet modules. By having multiple, independently functioning fans, Eureka Cabinet & Joinery are able to run different fans as needed throughout the factory, reducing their overall power consumption as the fans do not have to keep running constantly.
This system also makes waste removal easier, as the waste product is partially compacted and transferred into a waste container. This means that fewer removal pick-ups are required as the waste takes less space in the waste container than it originally would. If the bin is away for emptying, the waste product can be held in the filter hopper, which can then be disposed via the hopper drag chain once the bin is re-connected.
Eureka Cabinet & Joinery have found these systems to be highly reliable with consistently good performance and low overall running costs.