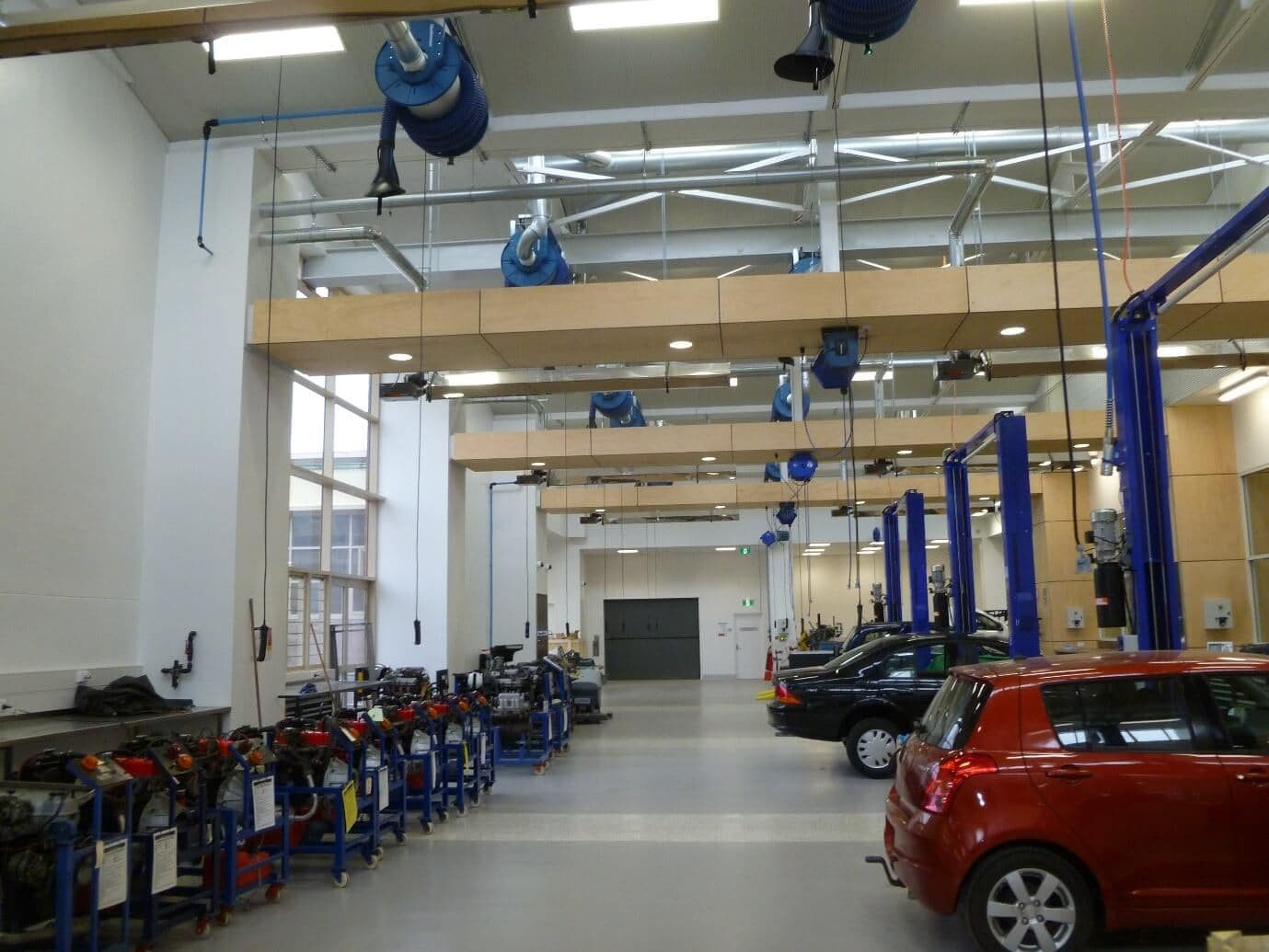 Location
Sydney, Austrailia
Scope Of Work
November 2012
Schedule
Vehicle exhaust extraction systems
Project Detail
Ultimo TAFE has truly earned its reputation as one of the leading training and teaching facilities in Australia. Boasting 127 years of teaching and training excellence, Ultimo TAFE needs to provide the highest quality equipment and facility to their students.
Training Facility
Building Q of Ultimo TAFE is dedicated to training and teaching budding automotive mechanics from throughout Australia as well as the world. Mechanics from some of the world's largest automotive and marine manufacturers also utilise the facility for training purposes.
Engineered solution
When it came to designing and installing a vehicle exhaust extraction system over three levels of the building, Airtight Solutions were the clear choice. The ground level was designated for marine and heavy-duty engines, level one was for cars and small vehicles, and level two was for motorcycles. This meant that each level needed a sophisticated system of varying power to extract engine fumes and gases and provide a safe learning environment for students.
Airtight Solutions installed systems comprising of 65 motorised retractable hose reels, five exhaust fans and two dyno exhaust systems. This meant that Airtight's engineers could set a variable speed drive so that the fan force could be increased or decreased proportional to the amount of extraction required.